The biggest compliment in disguise with this series is that most people assume the hardware is rusted or tarnished metal. Every element of these wine racks is made from wood, by hand. The hardware is also functional, as there is no glue holding the components together. Each layer is held to together with the hardware itself and nothing else.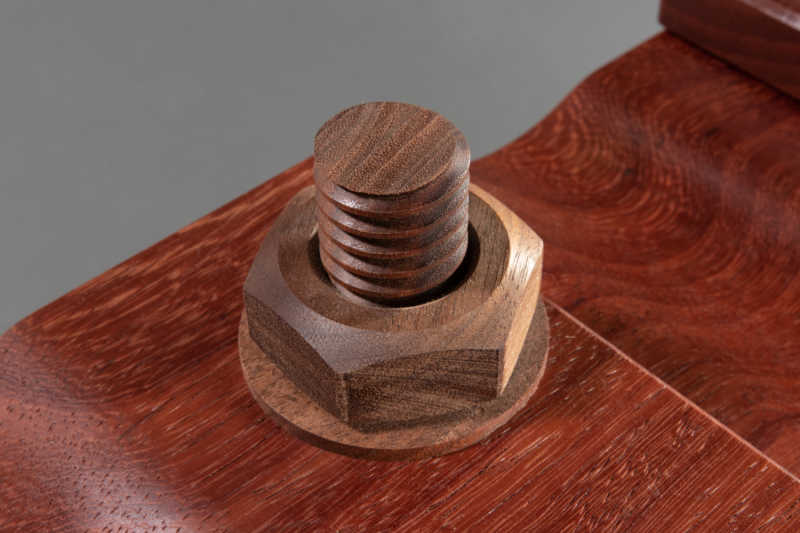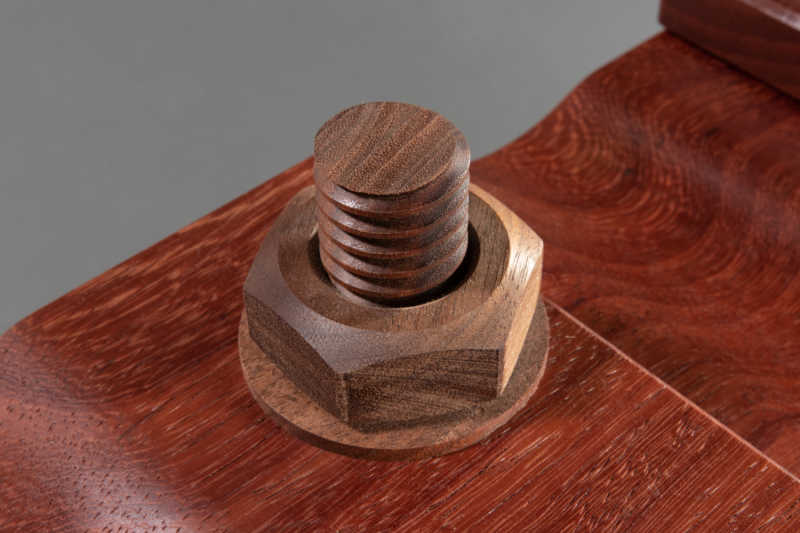 Construction
Each of these racks are made from solid hardwood, including the hardware. Each component has been crafted with precision, by hand. The shelving planks are solid hardwood. Each shelf has a soft edge cradle for a wine bottle to lay safely on its side. The design will hold 9 standard 750ml bottles, accounting for the range in bottle diameter.
The finish on each is tung oil. Tung oil provides good protection while allowing the wood to show its natural beauty. There are no artificial stains or dyes used in the construction. Each wood is as it looks naturally in both color and grain pattern.
Wood Origins and Details
Black Walnut, which comes from the North Eastern United States, is one of the most desirable woods in the entire world. The warm and diverse flow that the grain offers when cut correctly is unmatched.
Bubinga is sourced from the tropical region of Africa. The brown to red coloring gives this wood a uniqueness that sets it apart from any other. When finished, the grain has a slight 3 dimensional appearance.
Purpleheart is sourced from Central and South America and is one of the most durable, dense woods on the market. It is typically used for exterior and maritime applications liken to the use of Teak. This wood is extremely dense and difficult to work with, but the end product is well worth the effort.
Padouk is sourced from the Central and Western tropical region of Africa. The red coloring in this wood darkens over time to a rich, dense, and sophisticated appearance.
Black Walnut with Bubinga hardware
The Black Walnut and Bubinga rack is the most intricate with the decorative Bubinga hardware and strip down the middle of each plank. Bubinga offers a very nice compliment to the Walnut with a brown to red range in color.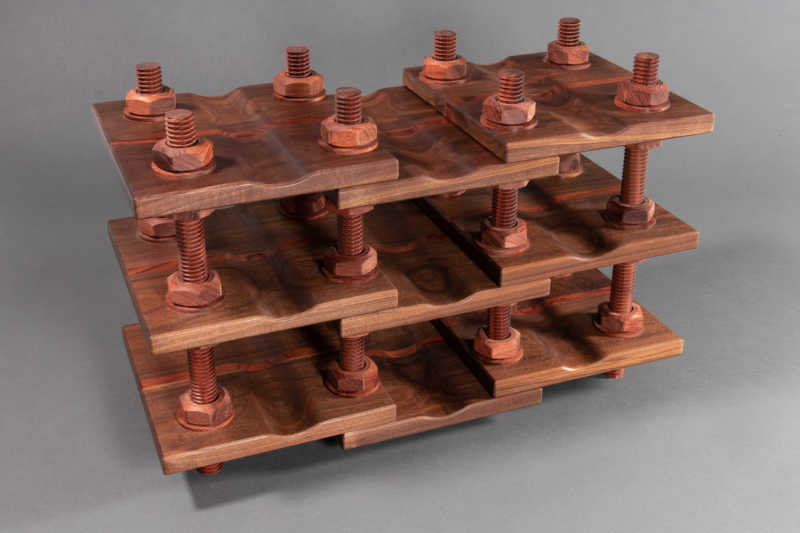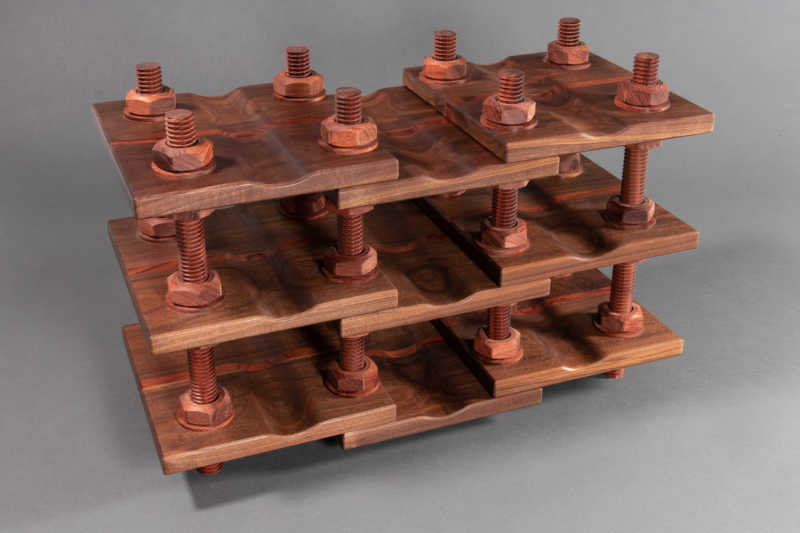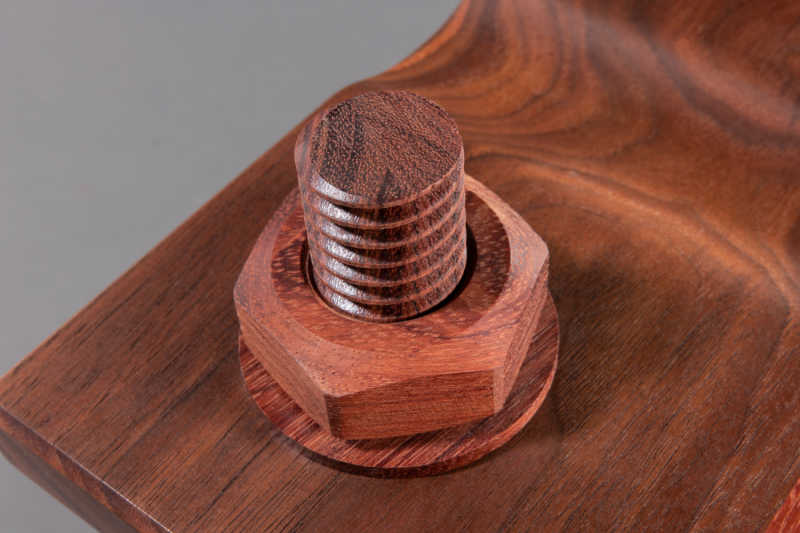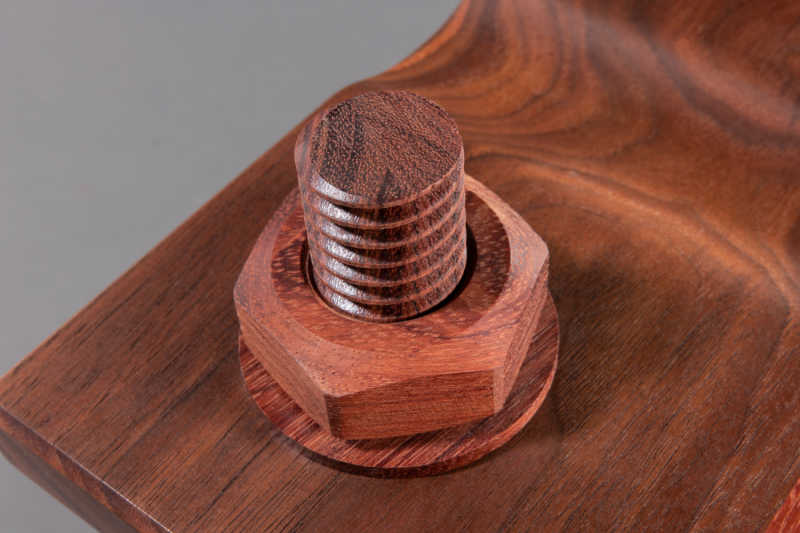 Purpleheart with Black Walnut hardware
The natural purple color you see is what gives this piece the uniqueness apart from the others.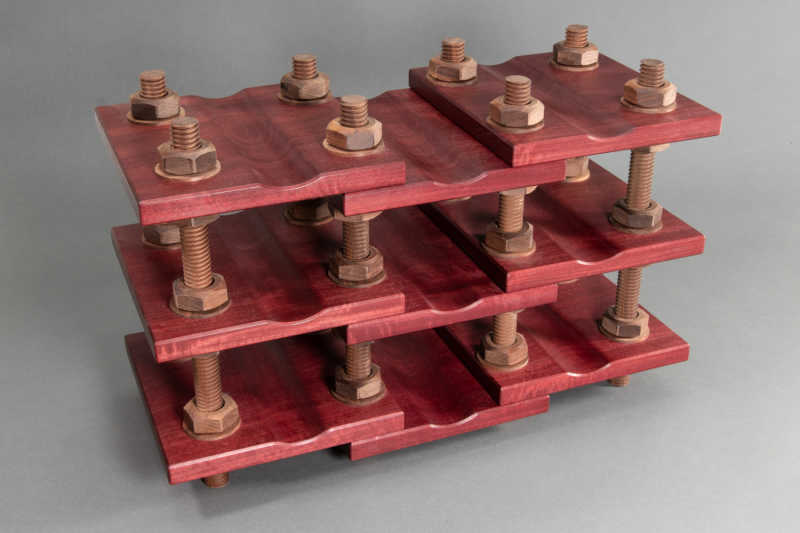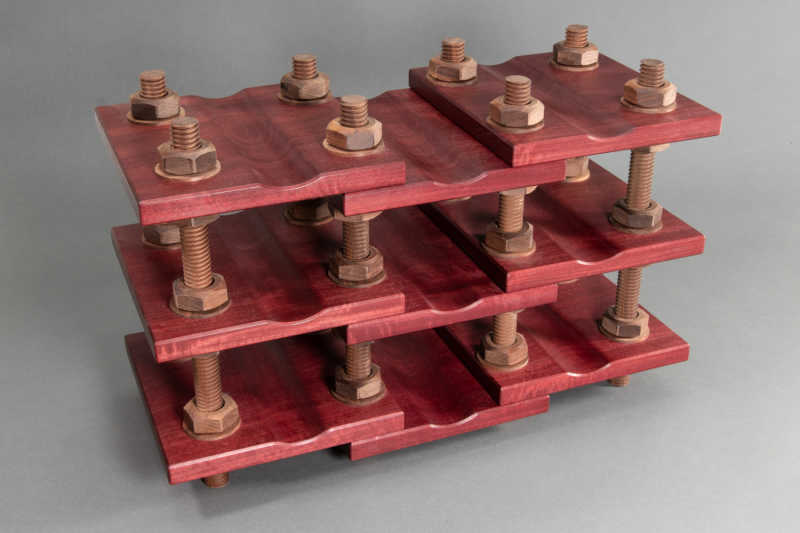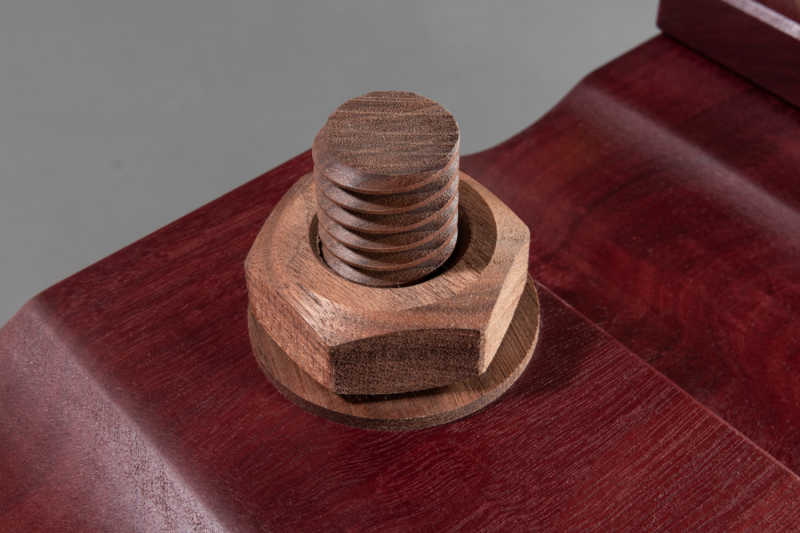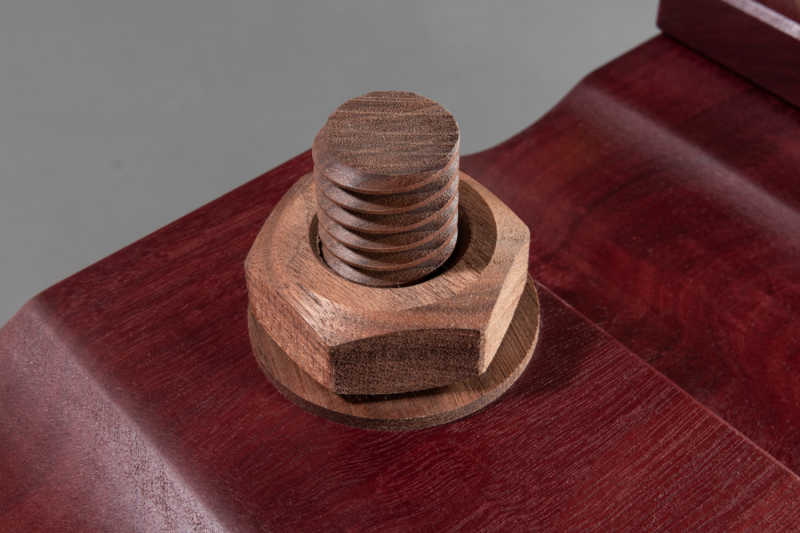 Padouk with Black Walnut hardware
Like some fine wines, it just gets better with age. The Padouk wood will become darker and much more refined with age. The well defined grain patterns and depth will fall into their place, giving the Walnut hardware a great contrast.