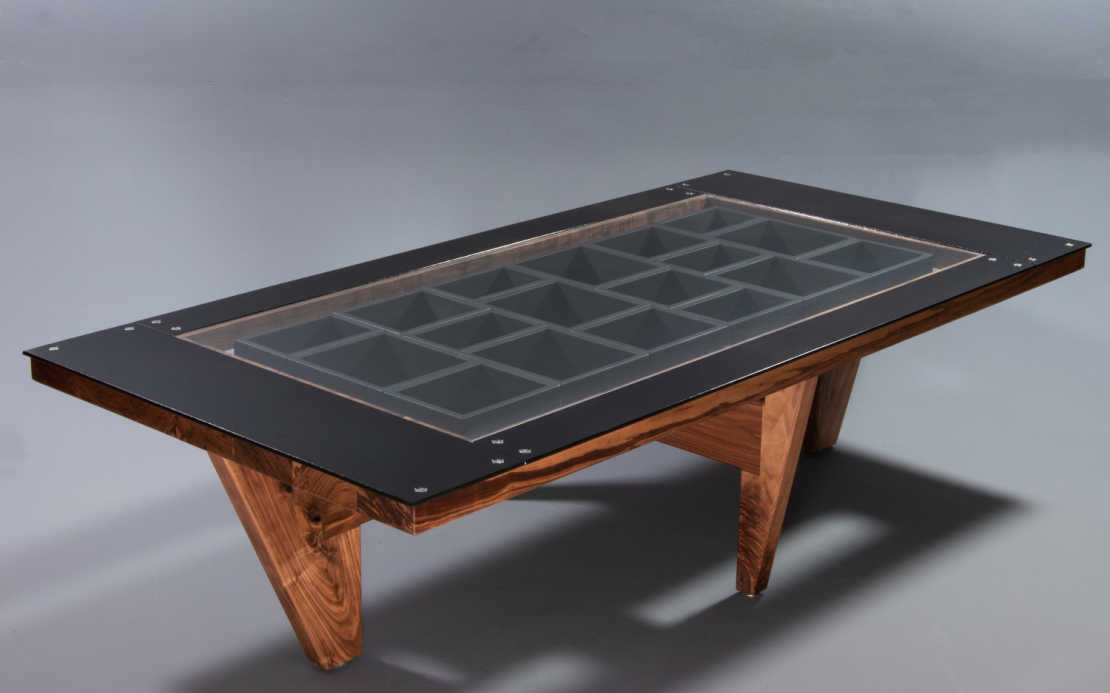 Dirt Pour
Dirt Pour
February 2019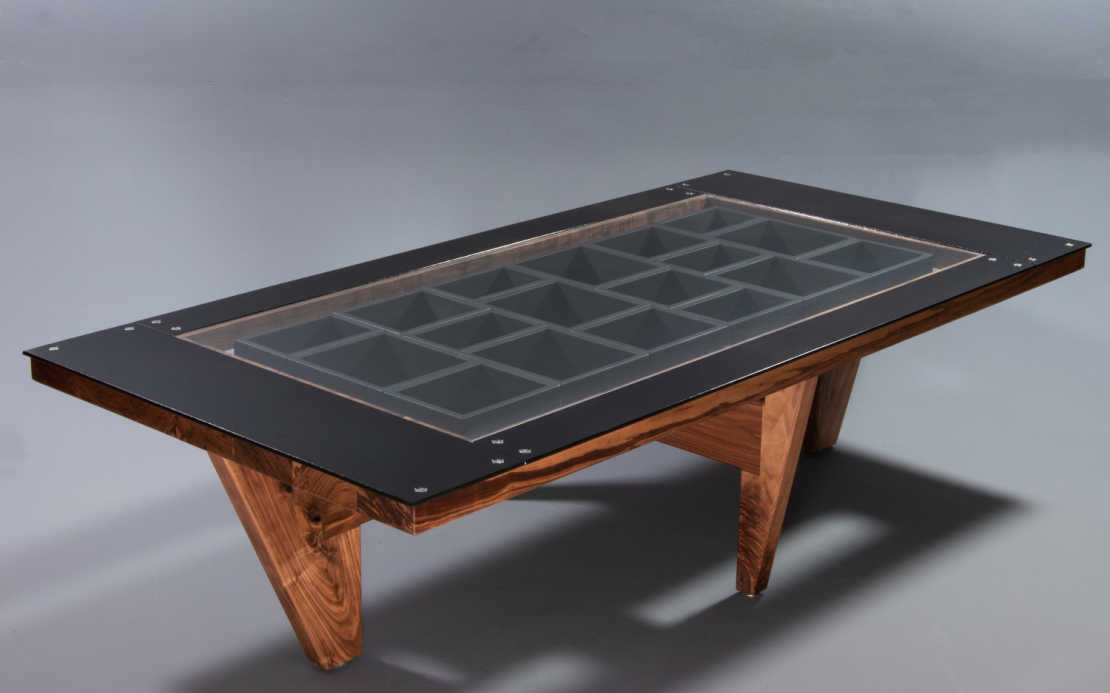 A table full of dirt?
Shelly Moran, the owner and operator of Cellar 24 wine bar in The Woodlands, TX had an idea in her head that lead to this creation. She wanted to put on display a sample of dirt from various famous wineries around the globe. The challenge was to engineer a way to display this with a functional piece of art.
See full photo album here: https://matt.roszyk.com/gallery/Coffee-Table---Walnut--Steel-217
See in-progress album here: https://matt.roszyk.com/gallery/C24-Dirt-Table---Progress-224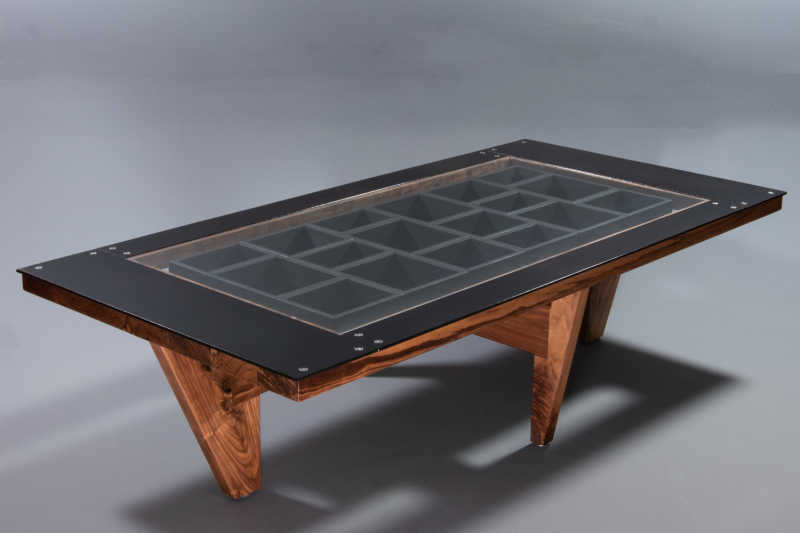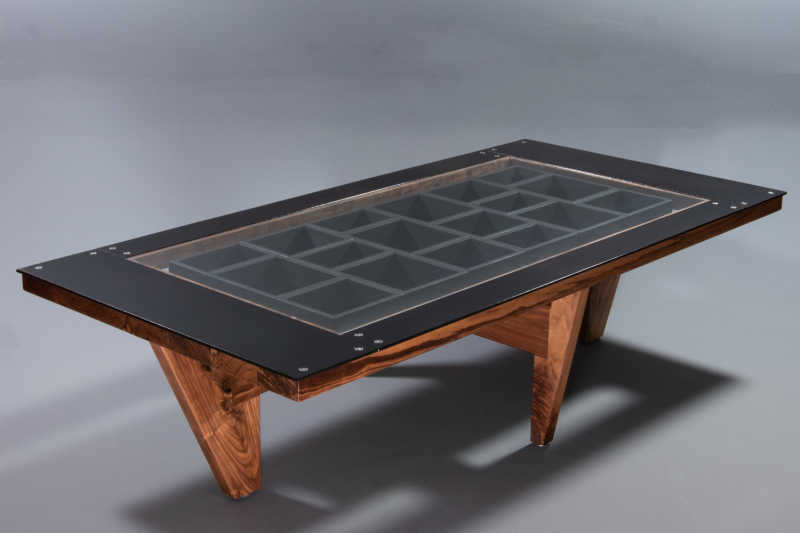 The area in which it sits is a cozy social spot surrounded by couches and benches. Guests can enjoy the wine and food, using this as the center piece holding their refreshments.
Solving the problems
One of the issues Shelly had with the previous table was that people would place their feet on the lower shelf. This resulted in it eventually breaking. The legs at each corner also proved inconvenient to people sitting at the edge. This design eliminates the ability to place one's feet on anyplace except the top, which has a 1/4" thick steel plate that slightly overhangs the beautiful black walnut frame, protecting it from unnecessary wear and tear.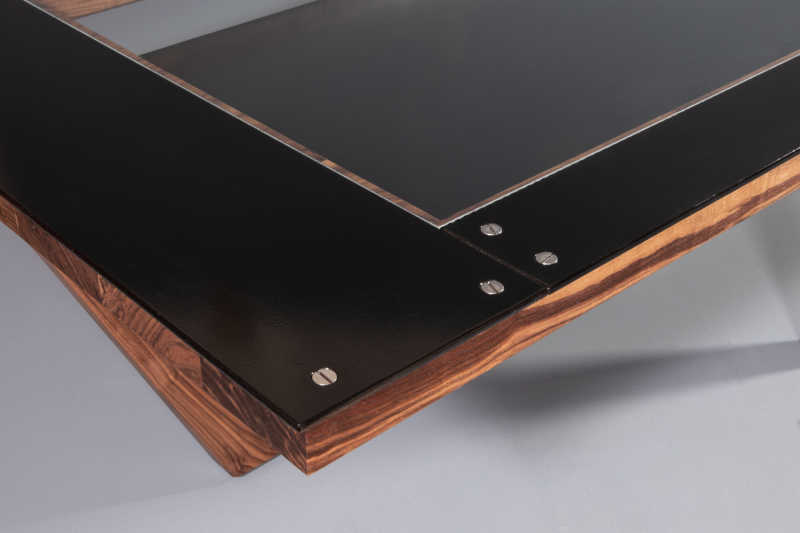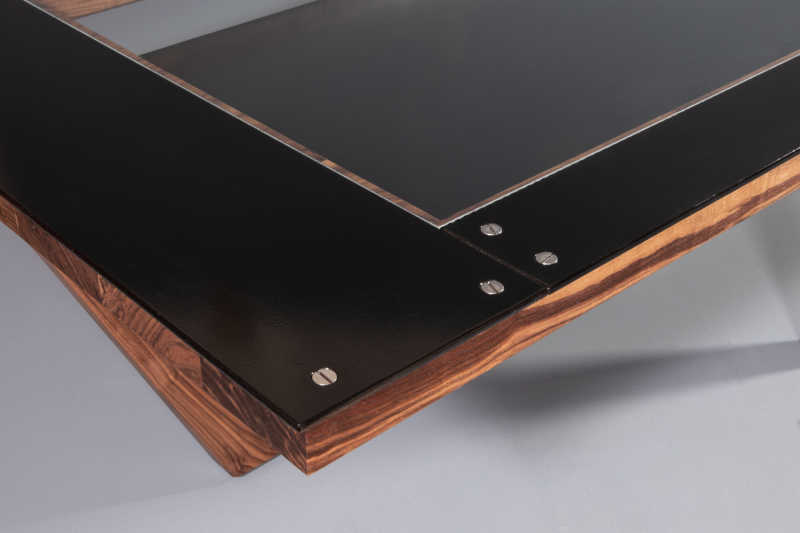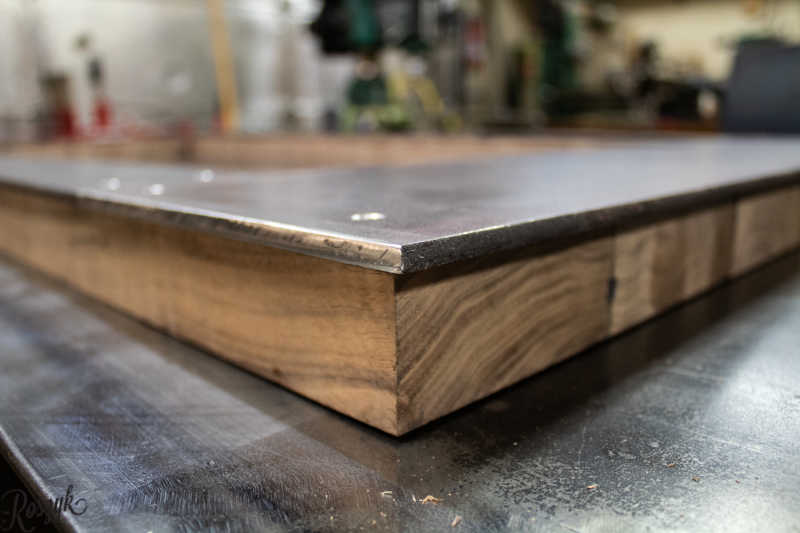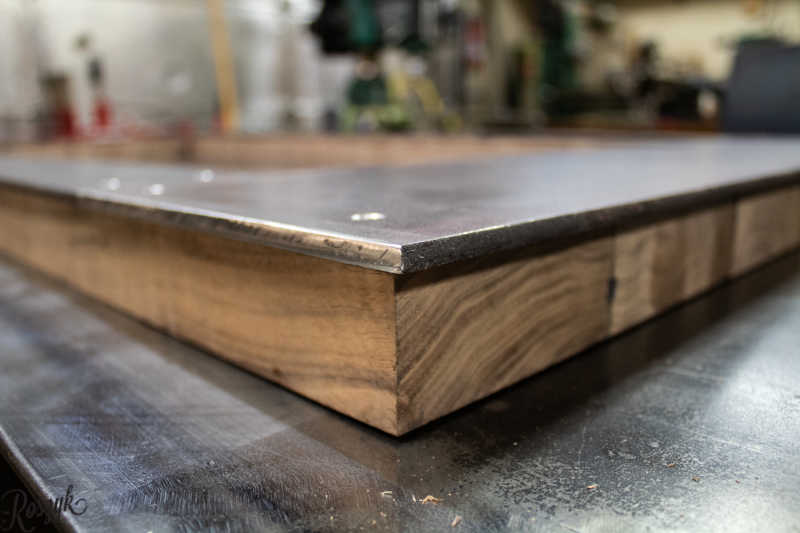 The leg placement is certainly not conventional. The table, while looking abnormal, retains an excellent stance with stability. The massive frame coupled with the 1/4" plate top, glass, and dirt boxes, keep this table from moving, weighing in well over 500lbs. Below you can see the frame as it sits without the steel, glass, and dirt boxes.