This project started as a seemingly simple request from a local restaurant, Fielding's Wood Grill. They had two specialty beers for Houston Beer Week and were short on taps. "Refined craft brewing should be served from something just as refined."
The title of this work will ring a familiar tone with people that have spent time in Western New York State. The Genesee Brewing Comany had a slogan in the 80s, "Boy could I go for a Genny now!" (See commercial here)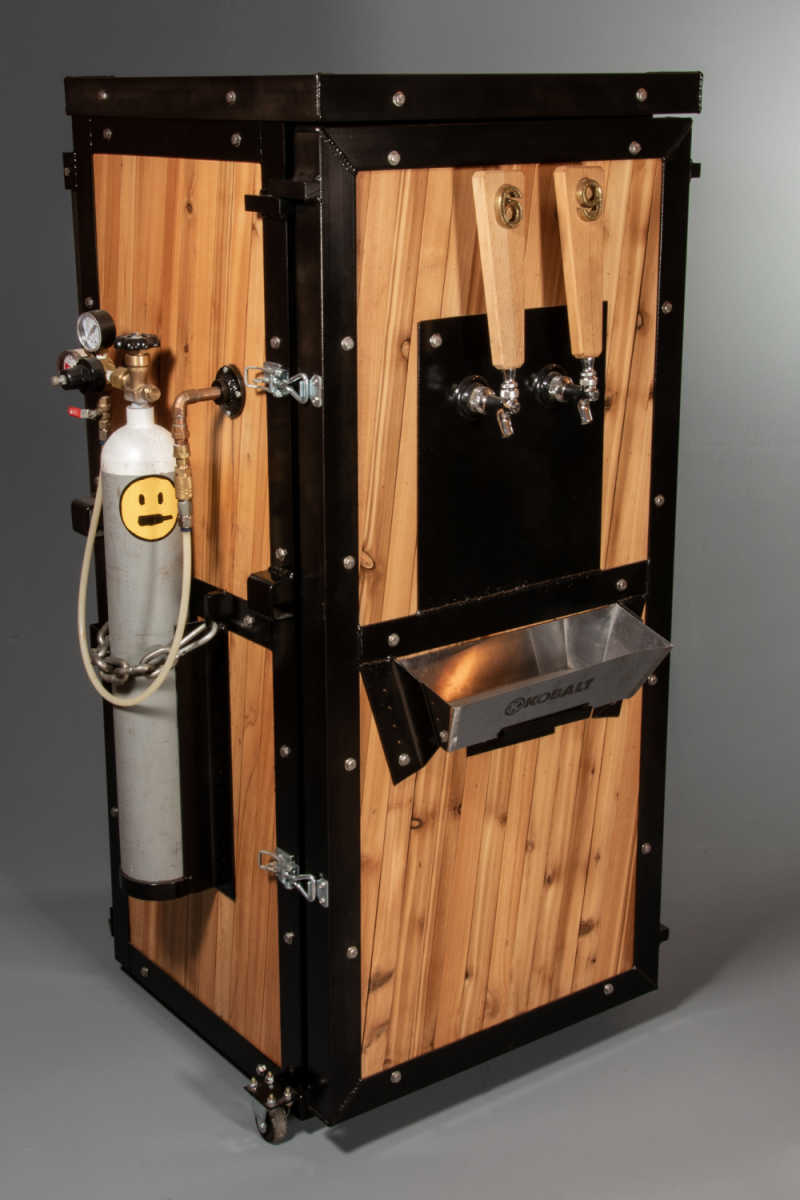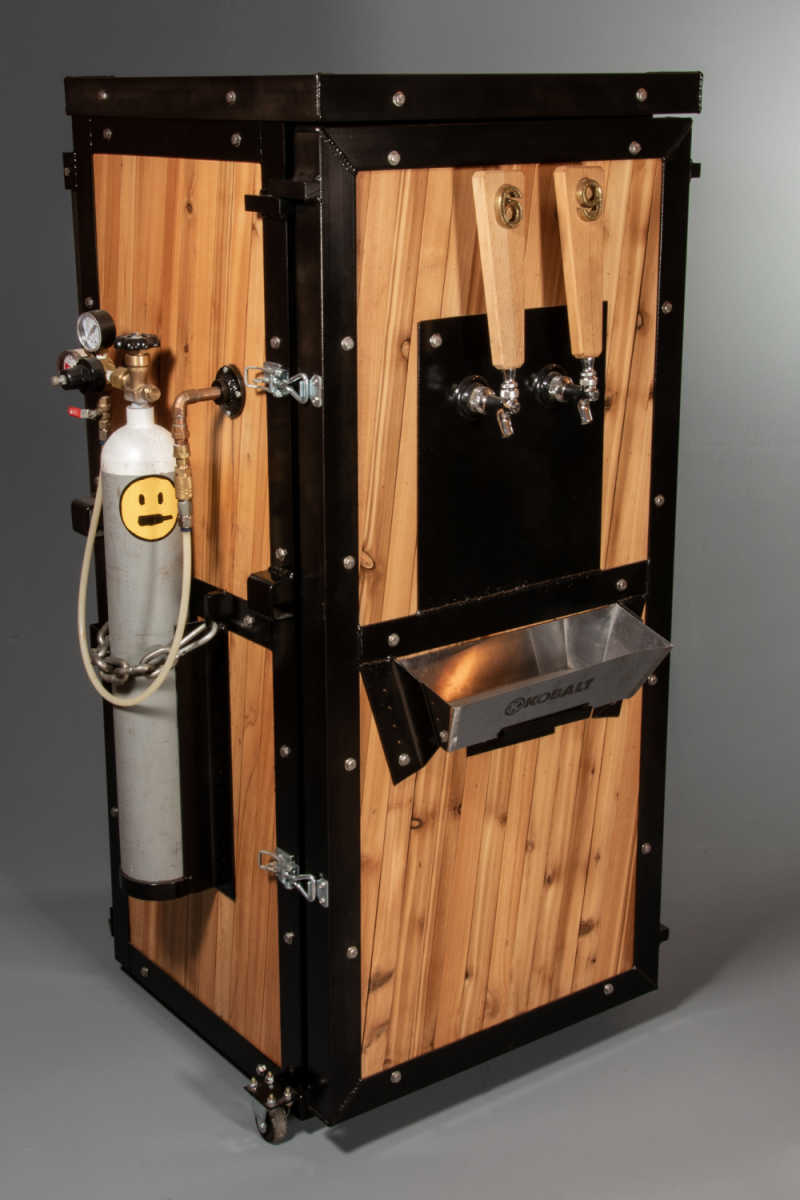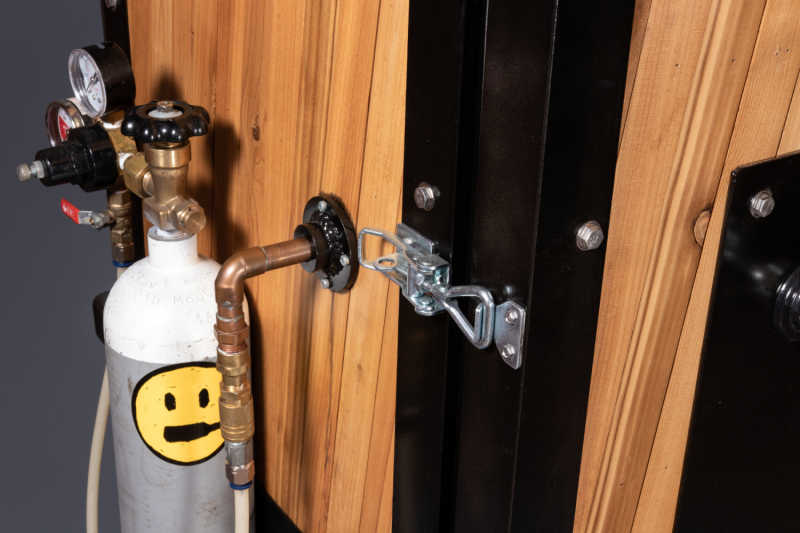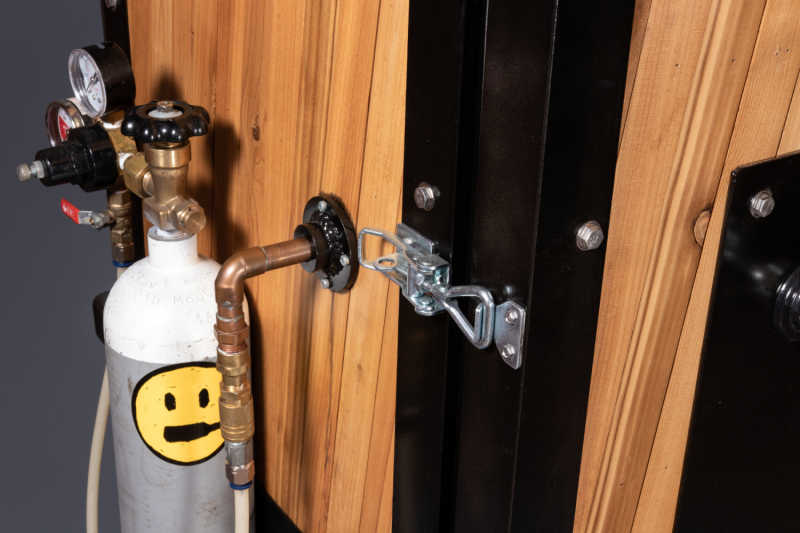 Before giving this late 1970s model fridge a serious face lift, it had already had been converted it into a kegerator with the help of a conversion kit similar to one of These Kits a few years prior. The first round of modifications were simple and didn't change the appearance of the fridge aside from having two tap handles sticking out of the front of the door.
The drip pan, which is a stainless steel drywall mud pan was added and the CO2 tank was moved to the outside of the fridge to gain a little more room inside. Once all of this was completed, the only additional changes to it's appearance were a few dozen stickers on it to cover up the blemishes.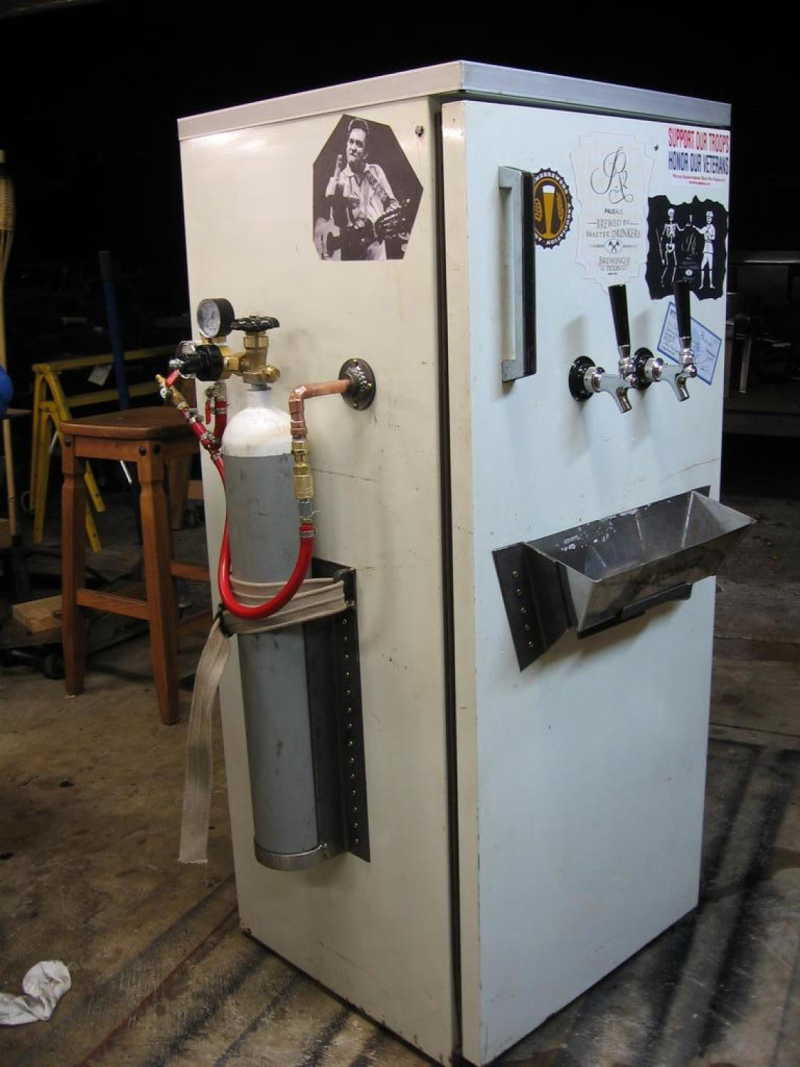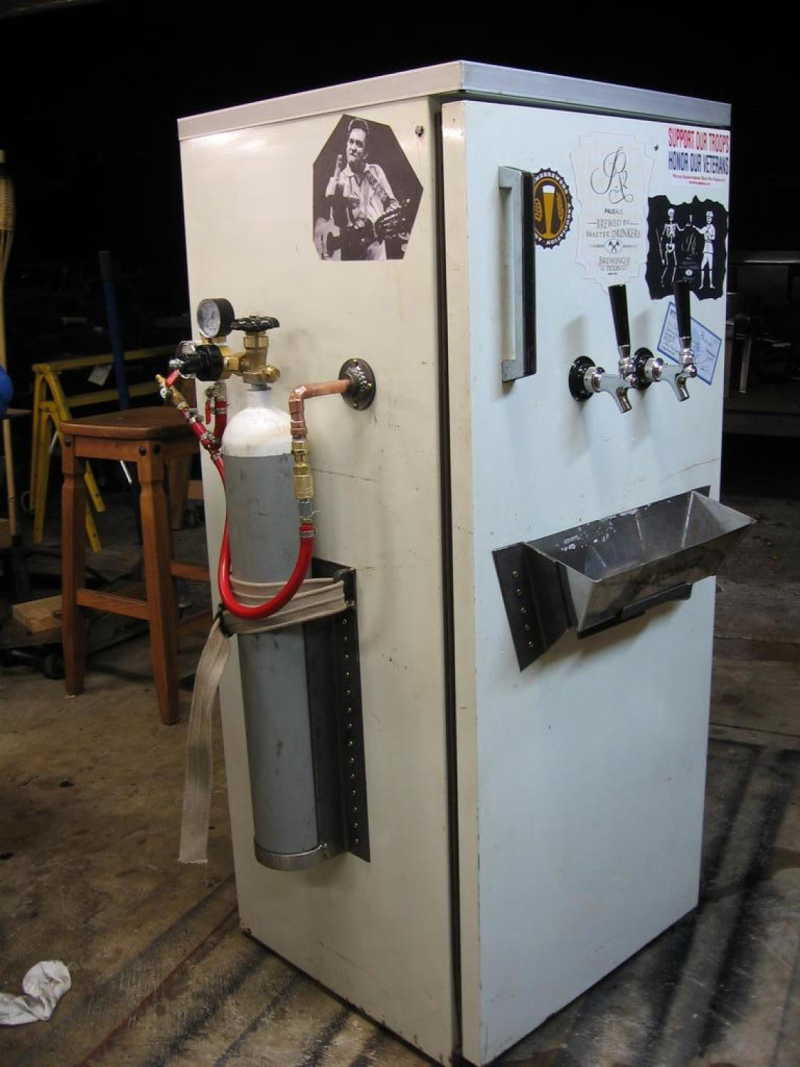 One Friday morning a call from a friend of Matt's who handles the beer and wine purchasing for the restaurants Fielding's Wood Grill and Fielding's Local. He wanted to rent the kegerator for a special event they were holding for the Houston Beer Week, which started the following Monday. It was unsightly for such a nice public display and some of the stickers weren't exactly family oriented.
That Friday night the work started. Sunday night, the following photo was delivered. Needless to say, there was not much sleep that weekend.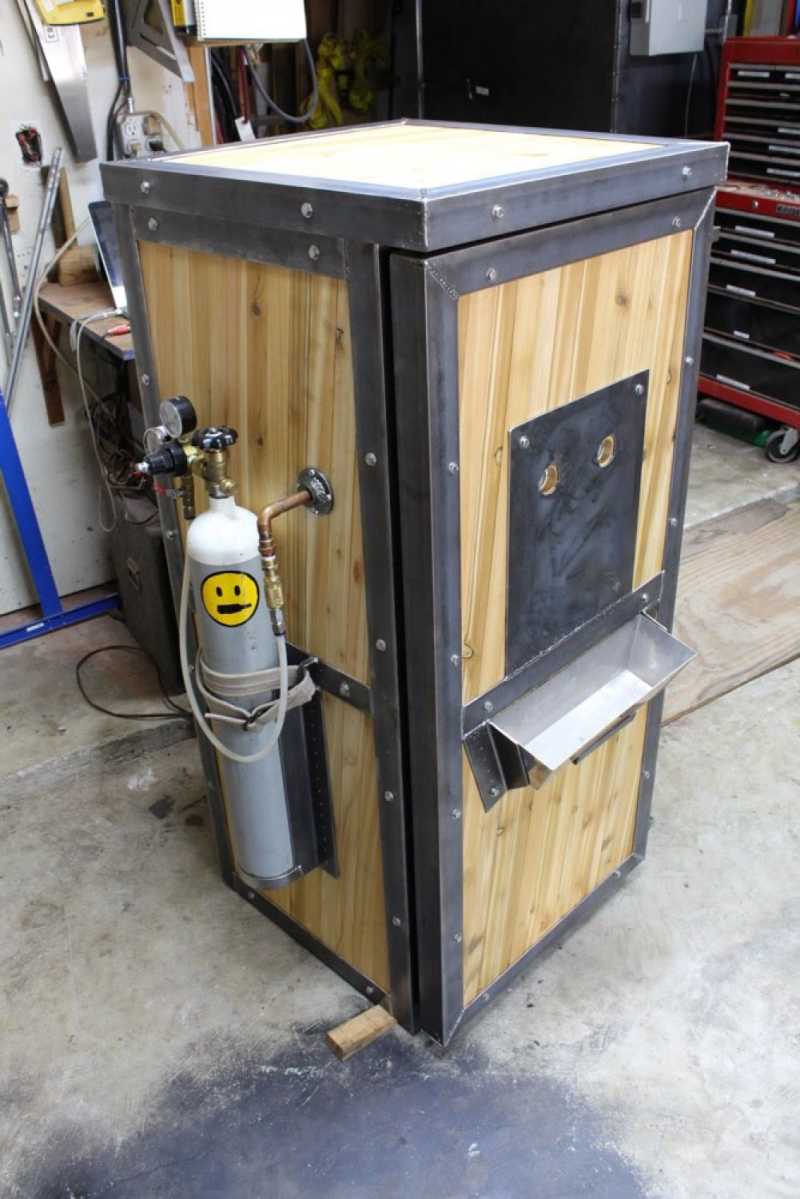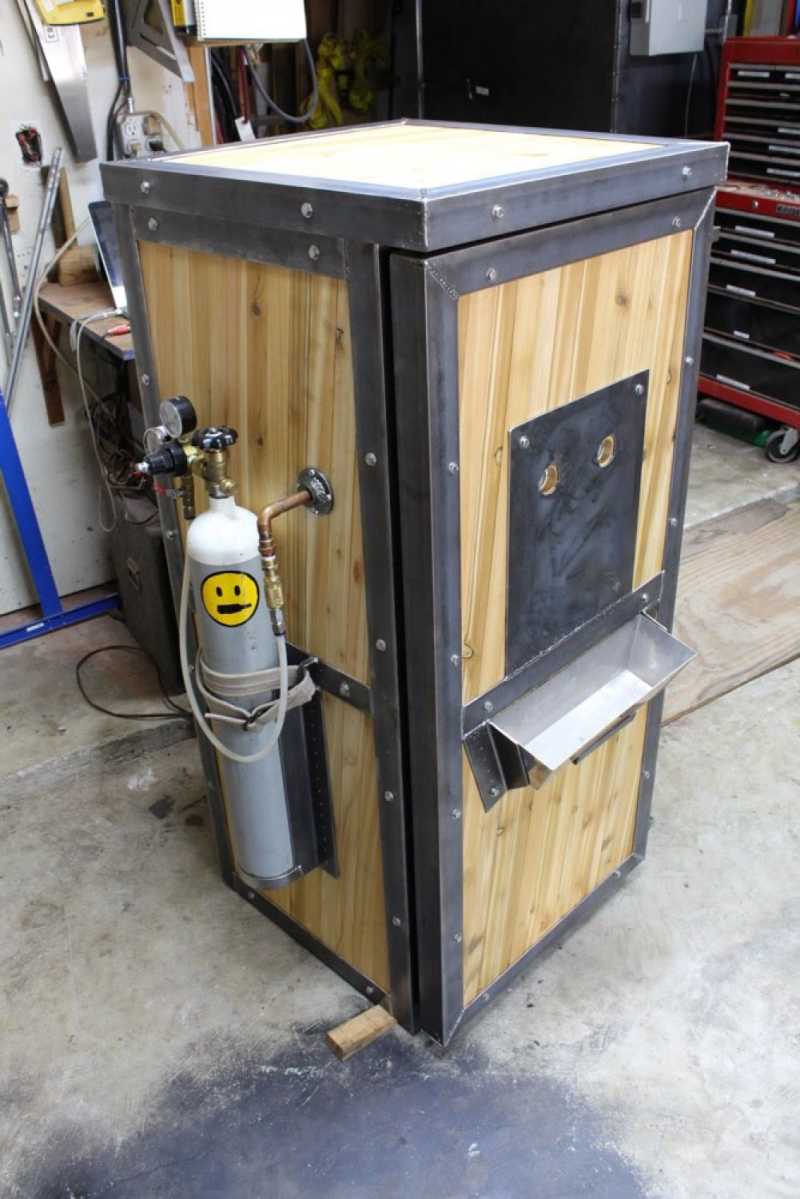 Since then, it has made several appearances around town at special events. Casters and lift points have been added to make moving it easier. It has seen some pretty rough events, even getting rained on. It really needed some TLC.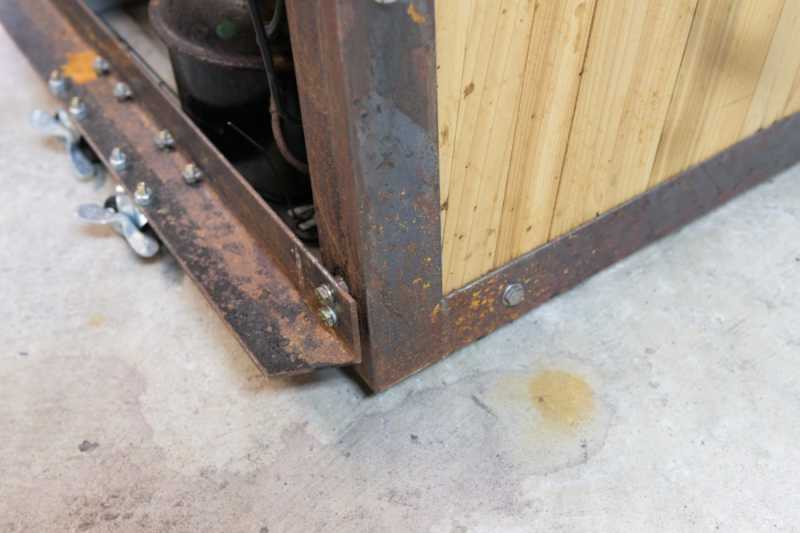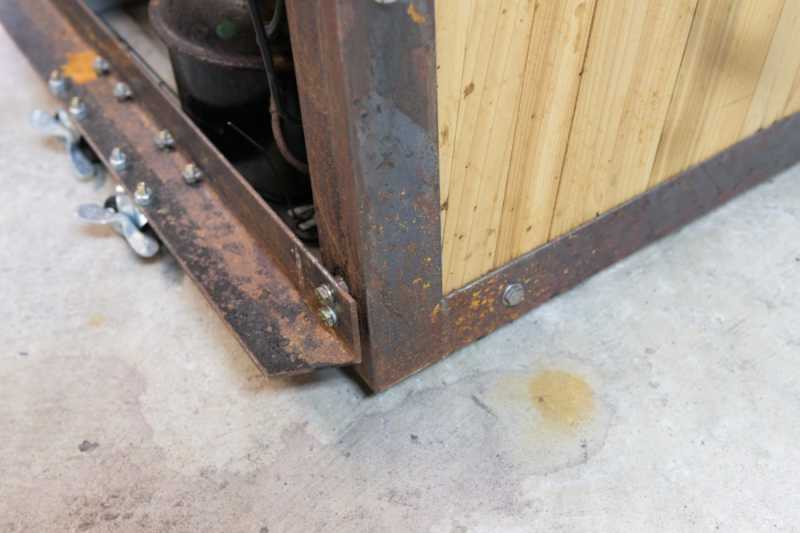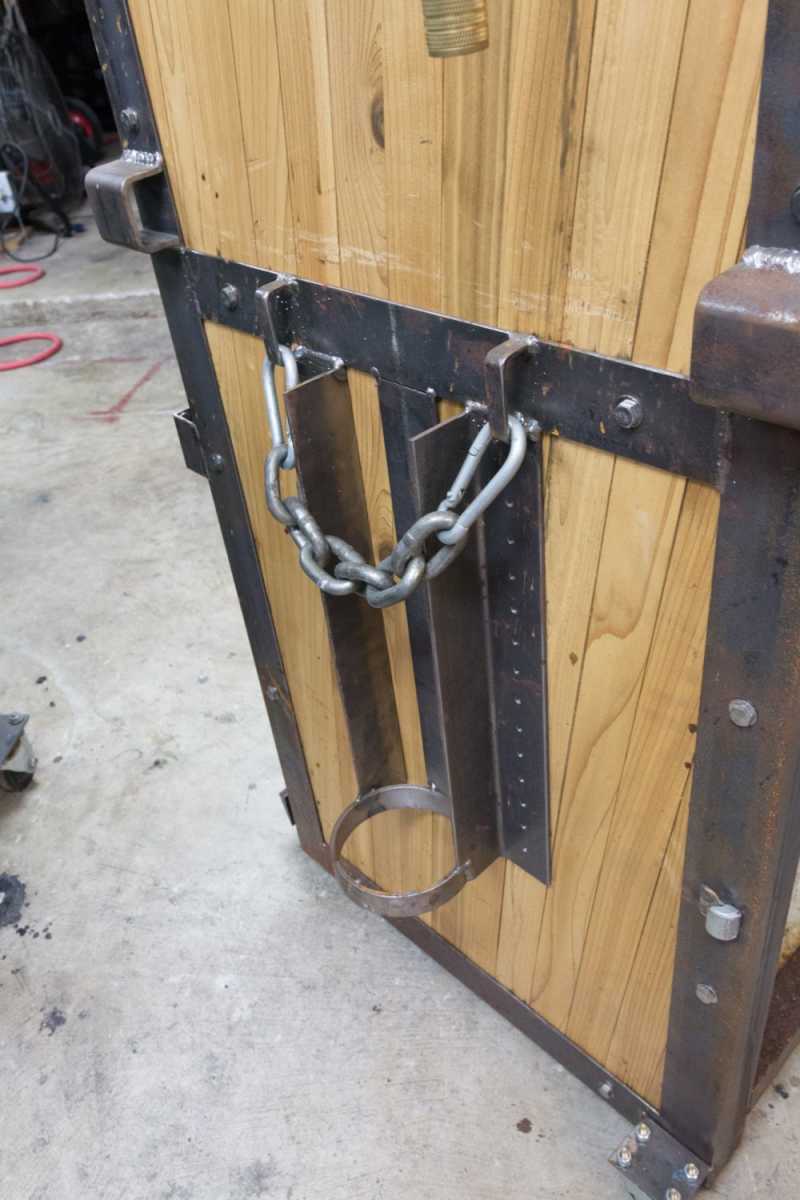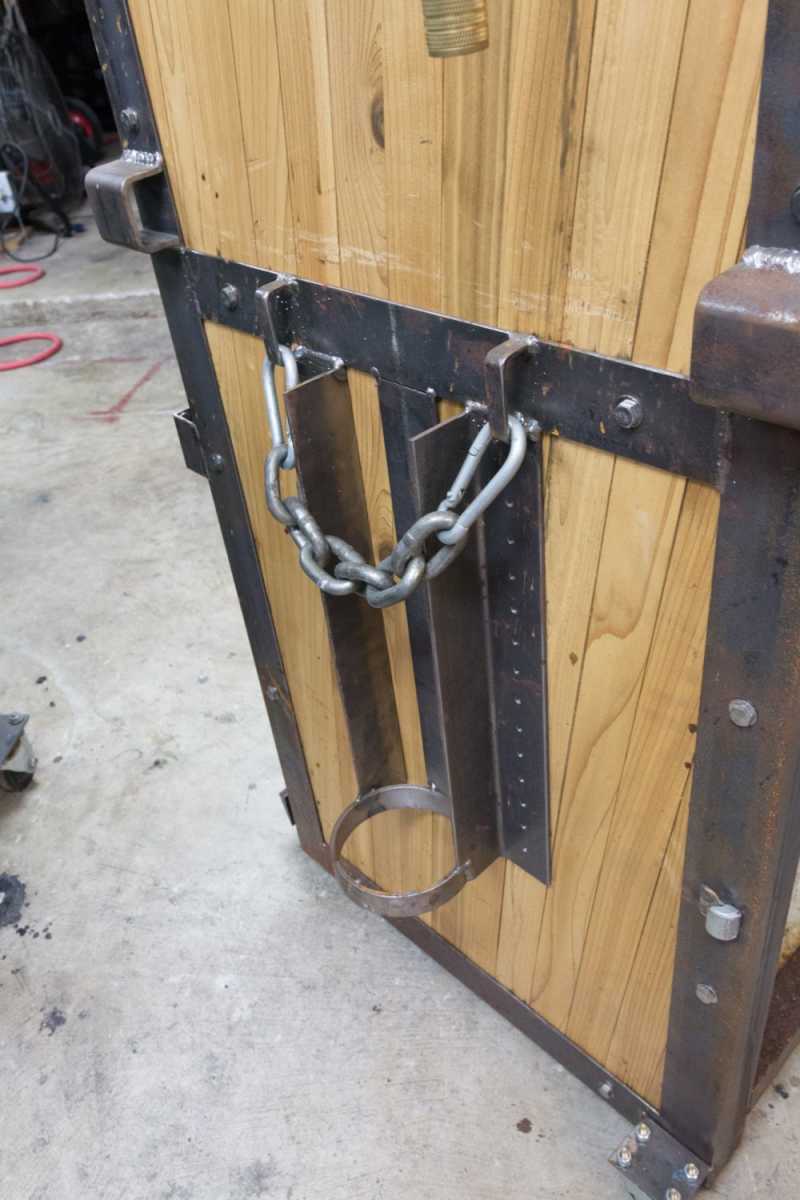 The the entire steel frame has been sand blasted and powder coated.